About us
An Introduction to Broersen Bulbs Pty Ltd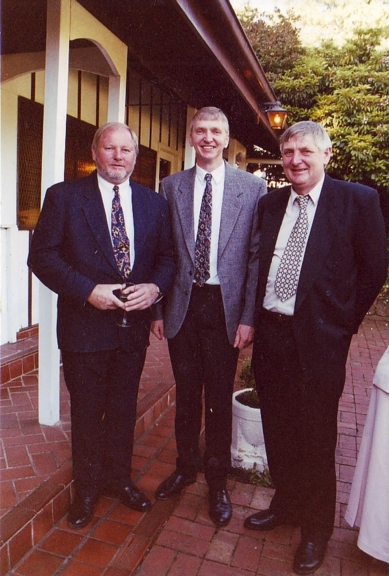 Company directors (from left) Eddie, John & Frank Broersen


Established in 1951, Broersen Bulbs is a family owned business specialising in the growing of bulbs and flowers. Over the ensuing 60+ years, the company has developed into one of the largest flower bulb farms in Australia, producing the highest quality bulbs and cutflowers using the latest farming techniques.

Located in the picturesque Dandenong Ranges in Southern Victoria, we have over 17 hectares of bulbs and plants currently under cultivation. Our main crops are Tulips, Paeony Roses, and Rhubarb Crowns. We also offer a range of other spring and summer flowering bulb and plant lines.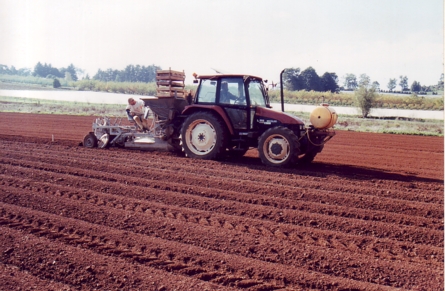 Planting of tulip bulbs.
Founded by Jan and Rie Broersen, the business is now operated by their three sons, Frank, Eddie and John. Two third generation family members are also employed by the business – Dale and Jennifer.

Being a family owned and operated company, you can be assured of the best possible attention to all orders and enquiries.

For the full Broersen Family Story, click here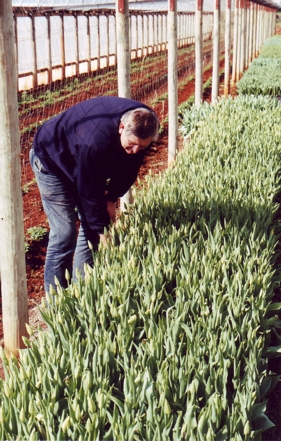 Above, director Frank Broersen picks some of the tulips in one of our greenhouses.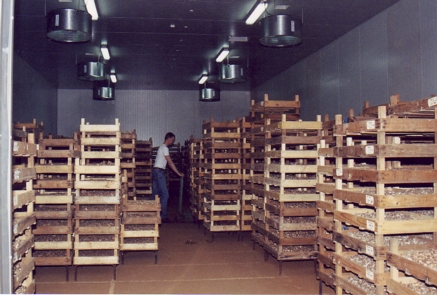 Inside one of our climate controlled store rooms.