Growing guide
DAFFODILS & JONQUILS
SITUATION: Daffodils and Jonquils are both very adaptable and can be grown in almost any garden situation. They can be left undisturbed for 3-5 years and are useful for naturalising along driveways, in lawns or under trees. As with other bulbs, soil should be preferably well drained with well rotted animal manure or a balanced commercial fertiliser mix worked through a month before planting.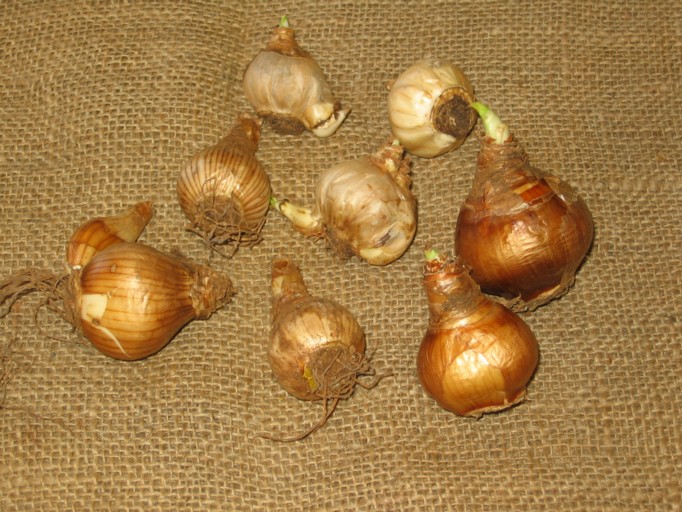 Daffodil and Jonquil bulbs
TIME OF PLANTING: Mid-February to May. Plant 12cm deep and 15cm apart. The smaller rockery types should be planted about 8cm apart. Sprinkle some Nemacur granules amongst the bulbs to protect against nematodes. If intending to leave bulbs in the ground for 3 years or more, plant them 4 or 5cm deeper (2cm deeper for rockery types). This tends to prevent them from increasing too much, as overcrowding will result in shy flowering.
WHILE GROWING: Water well in autumn or after planting to ensure good, long stemmed flowers. Bulbs which have been left in the ground should be top dressed in March and again after flowering.
DIGGING & STORING: Bulbs can be dug after the foliage has died right down. Store in a cool, airy position.
Back to Growing Guide Menu